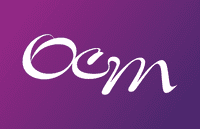 OCM began its journey as a manufacturer in the textile field in 1924 and forayed into worsted fabrics in 1972. The Company has its manufacturing facility in Amritsar, Punjab, India and it is the first integrated worsted unit in India and has been awarded the prestigious ISO 9001 certification. The Company has a sprawling 37 acre complex that houses a new-age plant with an annual capacity of 8 million meters of fabric and an employee base of 1,900.
The Company's ownership lies with the promoters of the Donear Group. OCM has its Corporate Office in Noida, India.
The product design function is at the forefront of global styling. Today, the company has an extensive product range of high-quality all-wool and wool-blended worsted fabrics.